Welcome to the Food Science Institute!
We invite you to take a virtual tour of Call Hall and some of the programs we offer through the Food Science Institute.
Request a visit! We will be happy to visit with you about your goals and interest in Food Science.
Undergraduate
degree options

Graduate
degree options

Get your
degree online!

We celebrate
student success!

Many options for
financial aid

Internships and
jobs are in demand
The first chapter in your K-State story starts by registering for New Student Orientation. New or transfer students starting at the Manhattan campus in the fall 2022 semester can register today for the three-phase orientation.
Phase 1 – Select a timeframe to meet one-on-one virtually with an academic advisor and enroll in classes.
Phase 2 – Get "K-State Ready" in June to learn what life as a Wildcat is like.
Phase 3 – Kick off your first semester as a K-State student with New Student Orientation activities starting August 19. Move into your residence hall, make lifelong friends and get to know K-State.
Register now at k-state.edu/orientation.
Congratulations to these winners at IFT 2022!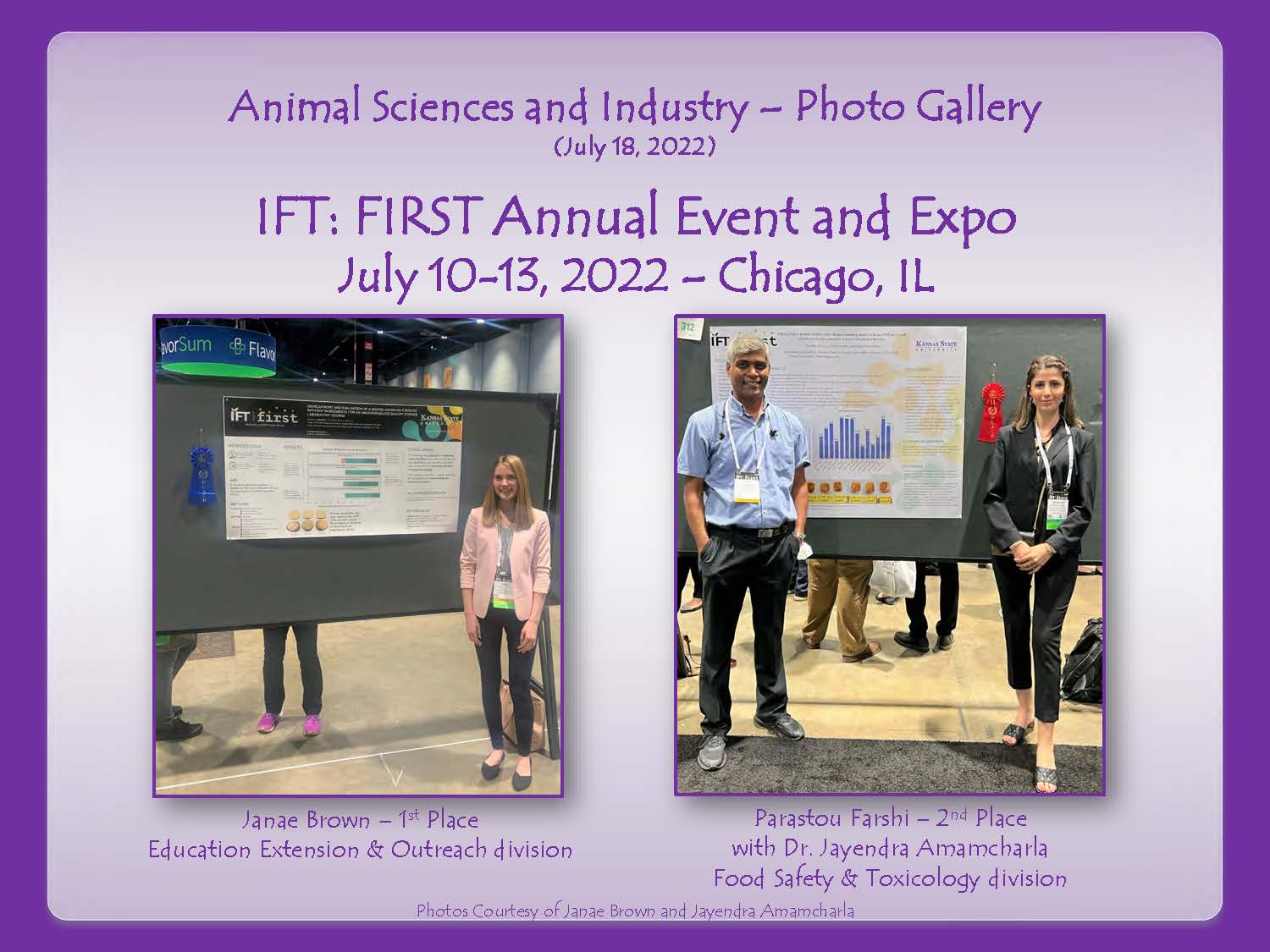 In the News