Student Spotlight
IFT 2022 Division Winners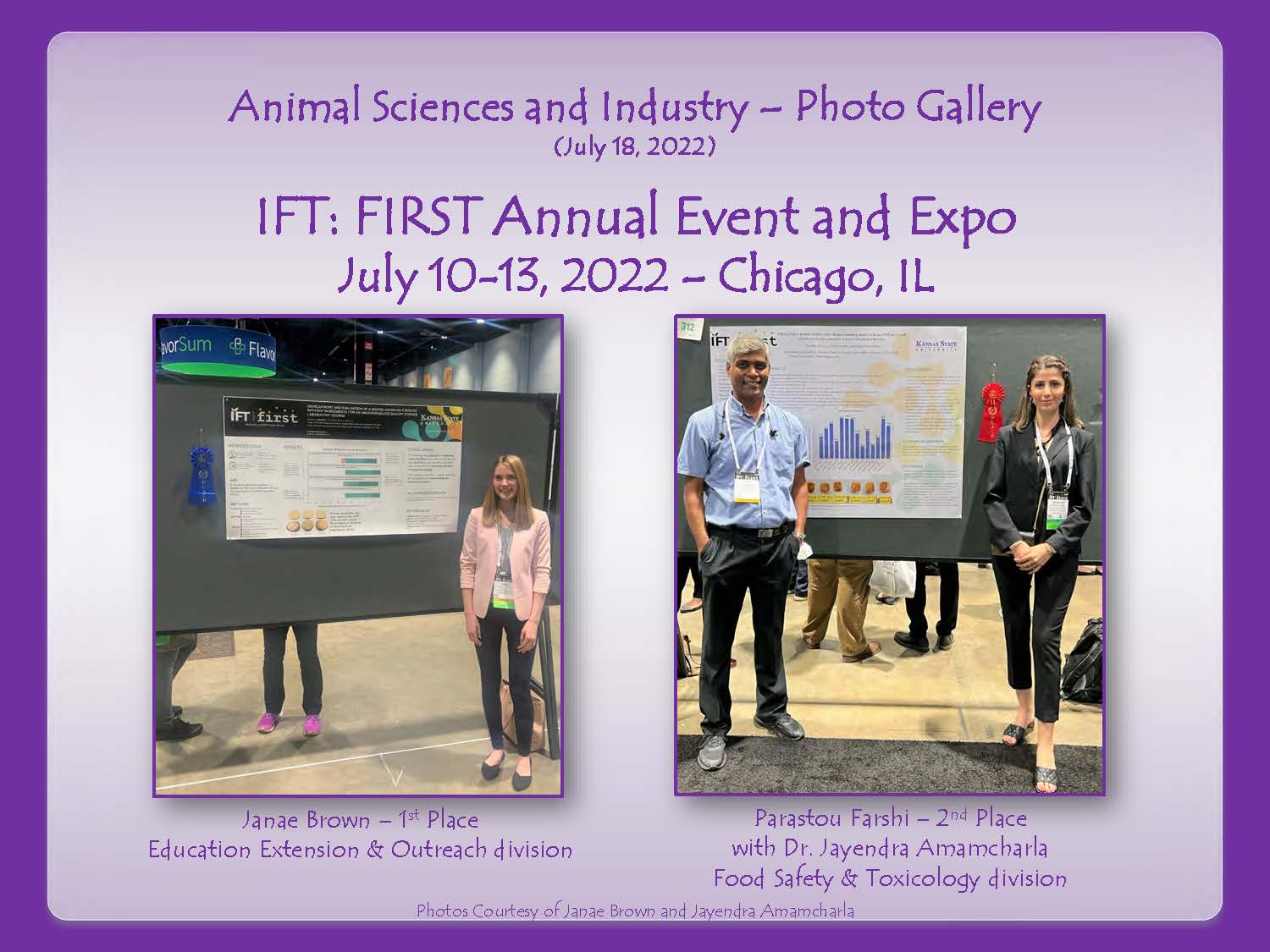 IFT Award Winners!
Congratulations to Eda Kaya, graduate student in Food Science, for receiving third place in the 2022 IFT Food Packaging Development competition! Her project was Acetyl-triacylglycerol incorporated sorghum DDGS biodegradable packaging film. Congratulations Eda!
Outstanding Food Science Student Awards
The Kansas State University Food Science Institute has selected the 2021-22 winners of the Outstanding Food Science Students awards. Scuyler Zenger received the Outstanding Food Science Senior Award and Daniel Vega received the Outstanding Graduate Food Science Award. We congratulate both of these students on their achievements!