Welcome to the Food Science Institute!
We invite you to take a virtual tour of Call Hall and some of the programs we offer through the Food Science Institute.
Request a visit! We will be happy to visit with you about your goals and interest in Food Science.
Undergraduate
degree options

Graduate
degree options

Get your
degree online!

We celebrate
student success!

Many options for
financial aid

Internships and
jobs are in demand
Daniel Vega Awarded Richardson Scholarship
Congratulations to Daniel Vega, PhD student in Food Science, for being awarded the Richardson Scholarship for 2021-2022. This scholarship is awarded to an exceptional student in Animal Science, Food Science, or Grain Science studies. Daniel is one of four awardees out of 23 applicants. He receives a $3,000 award. Congratulations!
Undergraduate Program Approved by Institute of Food Technologists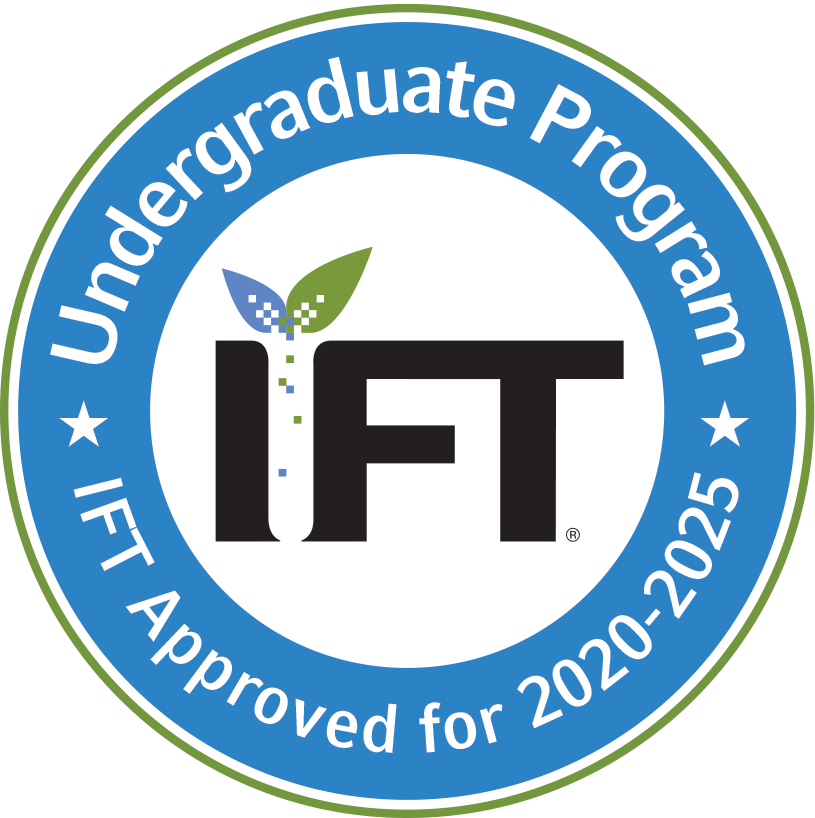 The Kansas State University Food Science Undergraduate program is approved by the Institute of Food Technologists (IFT) Higher Education Review Board. This approval is a rigorous review to assess the food science program to meet the high IFT Degree standards for food science. IFT also provides content and assessment guidelines to improve quality and improve the preparation of food science professionals.
In the News