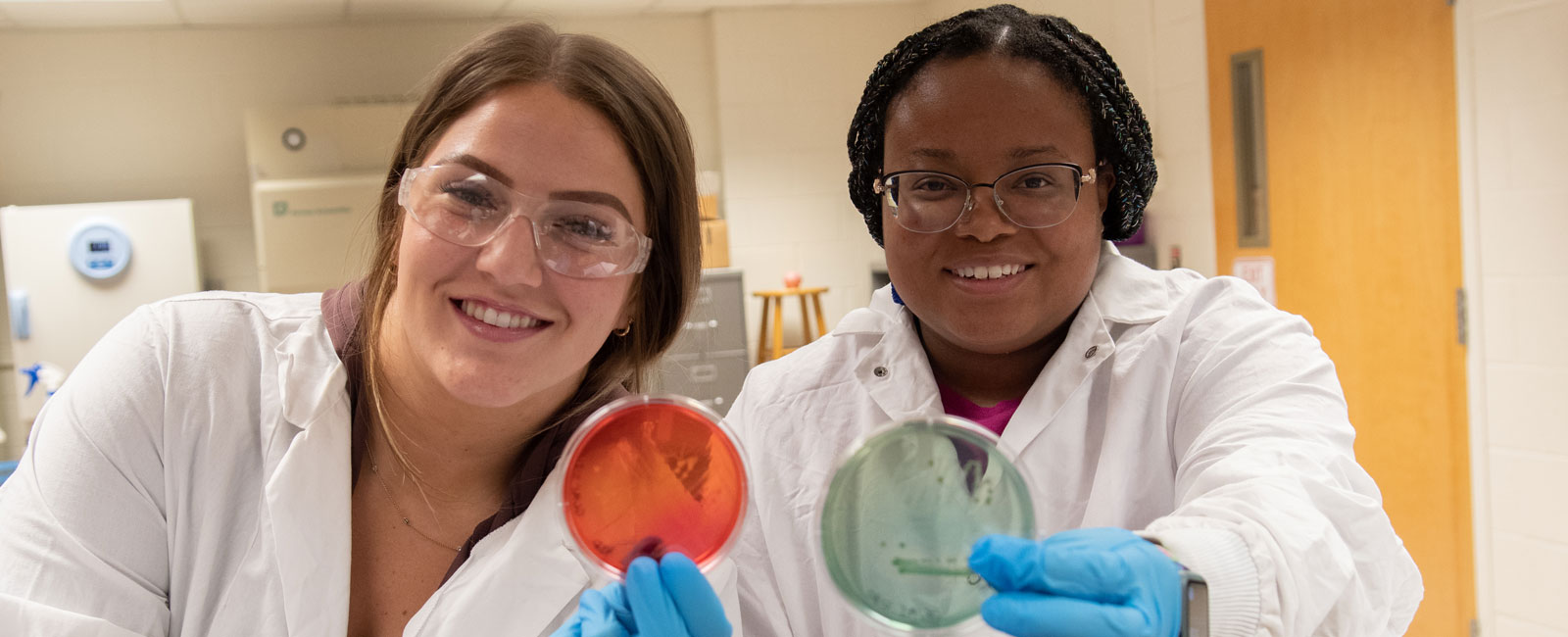 Food Science Institute
The Food Science Institute facilitates collaborative innovations across K-State's expertise to ensure safe, nutritious, and sustainable foods; fosters development of outstanding scientists and leaders in the food industry; and provides research-based resources to entrepreneurs, industry, government, and consumers.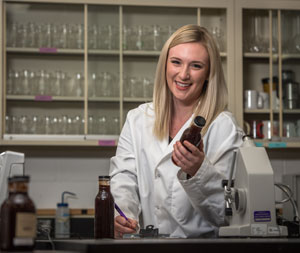 Become a Leader in Food Science!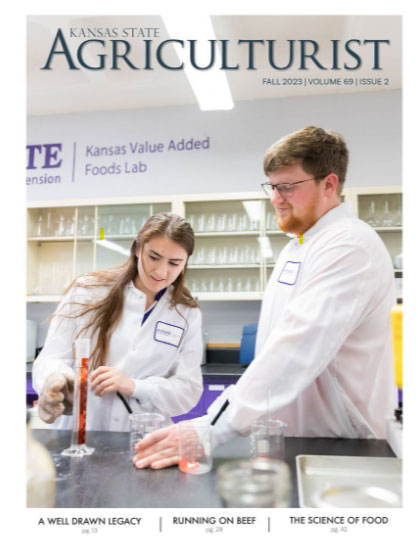 A food science undergraduate and graduate degree will prepare you for a variety of careers in food science. Our comprehensive educational experience crosses all areas of the Kansas State University Land Grant mission of teaching, research and extension.
What education path will you take? Select from the three options below to start your journey!
Learn more about food science in the K-State Agriculturist, Fall 2023 edition, which features two of our recent graduates.

Graduate Student Award Winner
Congratulations to Eda Kaya, PhD student in Food Science, for receiving the 2023 University Distinguished Professors Excellence in Graduate Studies Award!
FSI Students Win at IFT Annual Conference
Congratulations to FNU Ruchi for receiving second place in the IFT 2023 Proteins of the Future Challenge. Her product was called "HappyChunk: High-Quality Plant-based Protein Chunks as a Complementary Alternative to Meat Proteins." Her advisor is Dr. J. Scott Smith.
Congratulations to Silas Shanafelt, Suchi Roy and Abrielle Schnurr (pictured below) for receiving third place in the new product development competition at the Institute of Food Technologists Annual Conference. Their new product was called "Sip-to-Soothe" a calming dairy based snack. These students competed under the direction of Dr. Jay Amamcharla.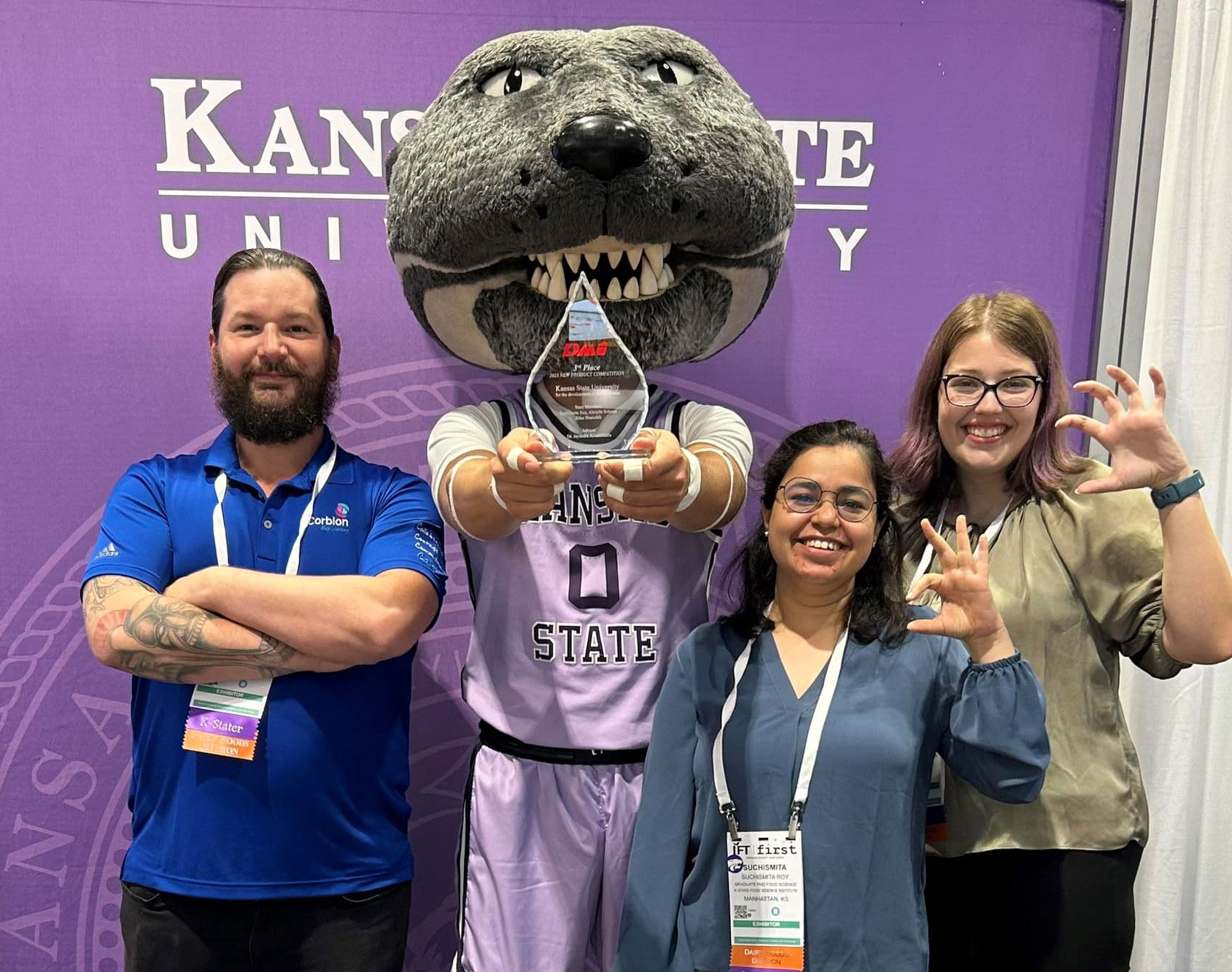 Come visit us!
Our faculty are available for virtual or in-person visits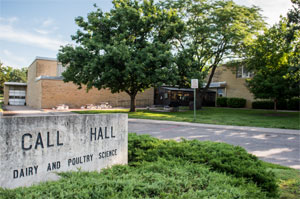 Take a Virtual Tour!
The Food Science Institute's main office is located in Call Hall on K-State's Manhattan campus.