Food Science Institute - Undergraduate Options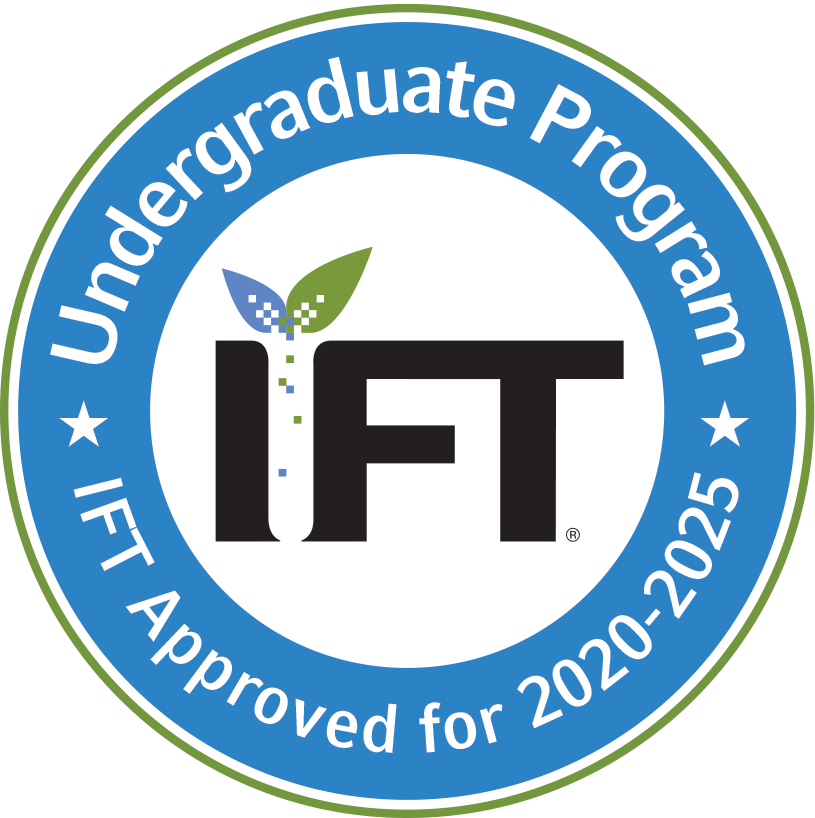 To obtain a Bachelor of Science degree in Food Science, students must take at least 120 hours of course credits. Students must meet K-State's General Education Requirements.
Choose from these options below. Students can switch from one to the other with counsel from their advisor.
On-Campus Options
Science option
The science option emphasizes the basic sciences and prepares you for technical jobs, product development, and graduate school. Generally, students are required to take an additional 3 hours of Quantitative Studies, and 10 more hours of Physical Sciences. The science option curriculum interfaces well with Pre-Veterinary Medicine and Pre-Medicine requirements.
Pre-Health/Pre-Vet
The Food Science degree program is flexible to meet prerequisites for the health/veterinary schools by choosing the health school requirements from the list of electives in the Food Science curriculum.
Food Business and Operations Management (Business) option
Students in the business option must minor in business, agribusiness, or agricultural economics as they prepare for management and other opportunities in the food industry. Generally, the minor is 15 hours of selected business-related courses.
Minor in Food Science
Students in curricula containing several science courses may choose to minor in food science and industry to expand their expertise and marketability. Scheduling the 15 hours required for a minor is easy with prior planning.
Online Options
Bachelor Degree Completion Program
Students who apply to the Food Science Degree Completion program must have already earned a minimum of 30 semester credit hours with a 2.0 overall minimum GPA. A total of 126 hours is required for graduation. A minimum of 30 K-State semester hours are required and 20 of the last 30 hours must be from K-State. Only 63 hours can be accepted from two-year colleges.
The Industry and Technology option emphasizes basic science and prepares students for jobs in quality assurance, research, and product development. This option is designed for students in the online Bachelor Degree Completion Program. This option does not meet Pre-Medicine and Pre-Veterinary Medicine degree requirements. Students interested in the Pre-Medicine and the Pre-Veterinary Medicine degree should choose the campus-based Science option.
Non-Degree Undergraduate Certificate
This certificate is for professionals working in the food industry who have a high school diploma or a bachelor's degree in another field. The 20-hour, non-degree undergraduate certificate will provide them with an overview of food science.